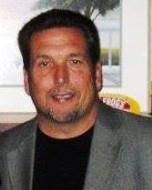 "If you want to add a personal touch to your real estate transaction, then contact me. It's what I believe in, and it's what you deserve."
Passionately committed to providing a high level of motivation and accountability to his clients, Bob brings to Annapolis Baltimore Reality 30 years of strong leadership skills. His diligence in anticipating a client's every need, explaining each step of their transaction, and responding quickly to calls and emails has gained him a reputation for making each buyer or seller feel as if they were his only concern. Bob attributes his success to determination, drive, and a self-imposed responsibility to protect his clients. Bob's patience is evident both in the time he takes to listen to his clients wants and dreams and his willingness to keep searching for a buyer's perfect home. He never pushes a client to make a choice, but instead helps them as they weigh the pros and cons of each possibility.
In his spare time, he enjoys playing golf, basketball, working out, and traveling. Most of all Bob enjoys spending time with family and friends.